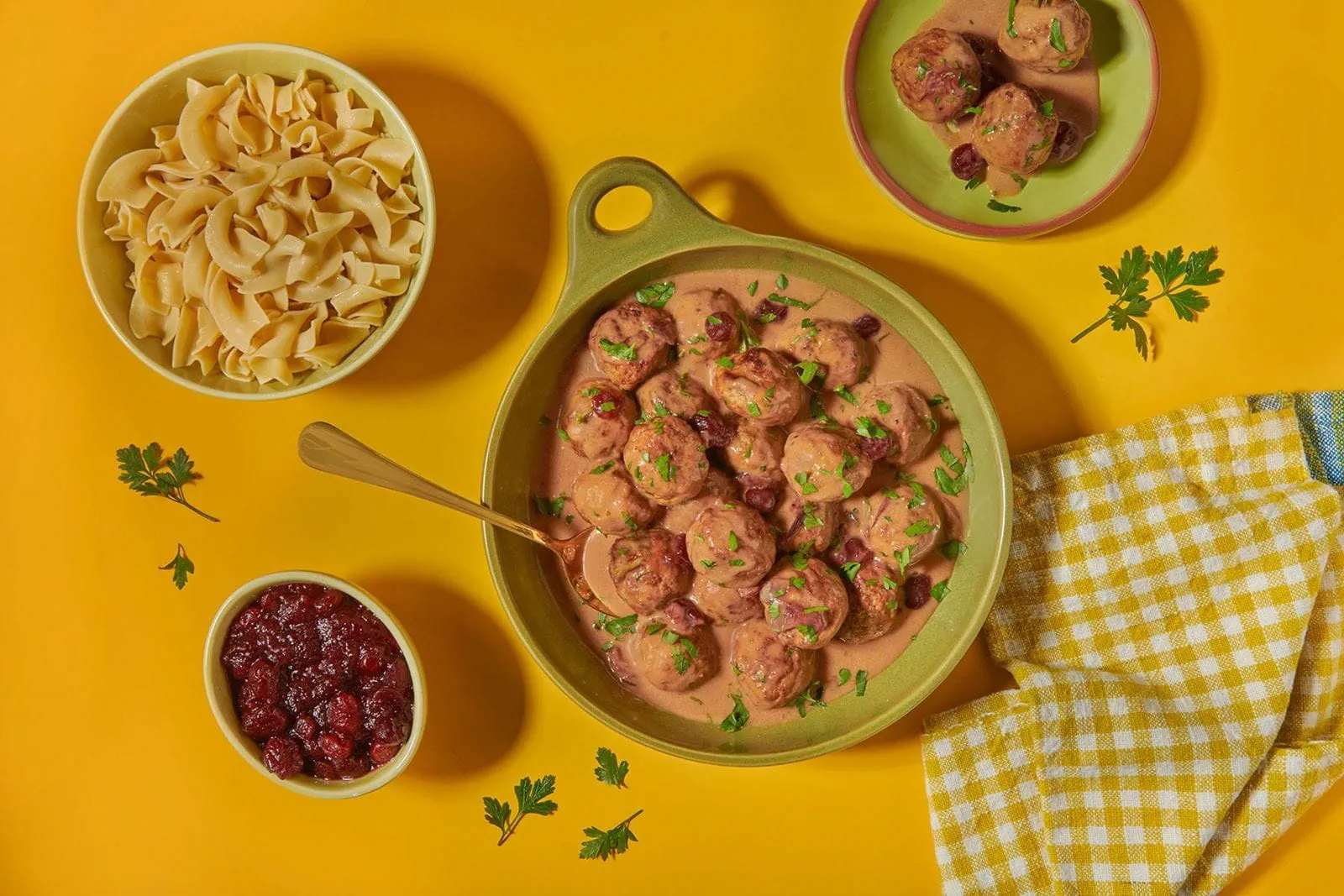 Slow Cooker Turkey Swedish Meatballs
Slow Cooker Turkey Swedish Meatballs
Prep time

20 min

Cooking time

3 hr 40 min

Servings

Portions 16
Ingredients
2 pounds ground turkey
1 medium onion, finely chopped
3/4 cup Italian seasoned dry bread crumbs
2 large eggs
1/4 cup milk
1/2 teaspoon salt

4 tablespoons I Can't Believe It's Not Butter!® Original Spread, divided

2 cups chicken broth
1 cup whole berry cranberry sauce
1/2 cup reduced-fat sour cream
1/4 cup all purpose flour
2 tablespoons chopped fresh parsley (optional)
Nutritional guidelines (per serving)
Nutrition information is calculated using an ingredient database and should be considered an estimate
Instructions
Combine ground turkey, onion, bread crumbs, eggs, milk and salt in large bowl; shape into 50 (1-1/2 inch) meatballs.
Melt 2 tablespoons I Can't Believe It's Not Butter!® Spread in 12-inch nonstick skillet over medium heat and brown half the meatballs, turning gently, about 4 minutes; add to slow cooker. Melt remaining 2 tablespoons Spread and brown remaining meatballs; add to slow cooker.
Add chicken broth and cranberry sauce to slow cooker. Cook covered on HIGH 3 hours or until meatballs are done.
Combine sour cream with flour with wire whisk. Whisk 1/2 cup liquid from slow cooker into sour cream mixture. Gently stir back into slow cooker; combine well. Cook covered an additional 30 minutes or until thickened. Stir in parsley just before serving. Serve over hot cooked noodles if desired.